Mariners ace Felix Hernandez has been nominated for the 48th annual Hutch Award.  The award honors an active MLB player who "best exemplifies the fighting spirit and competitive desire of Fred Hutchinson, by persevering through adversity".  The award was created in 1965 in honor of Hutchinson, the former MLB pitcher and manager, who died of lung cancer in 1964.  The award was created by Hutchinson's longtime friends Bob Prince, a broadcaster for the Pittsburgh Pirates; Chicago sportswriter Jim Enrightr; and Ritter Collett, the sports editor of the Dayton Journal Herald.
The Fred Hutchinson Cancer Research Center, was created by Fred's brother, Dr. Bill Hutchinson, after Fred passed away from cancer at 45.  It is , is a non-profit independent research institution dedicated to the understanding, treatment and prevention of cancer and related diseases.  Researchers at the center seek new and innovative ways to prevent, diagnose and treat cancer, HIV/AIDS and other life-threatening diseases.  The organization is based in Seattle, where Hutchinson was from.
Felix headlines the 2013 group of nominees that also includes Alex Gordon of the Kansas City Royals, Ryan Ludwick of the Cincinnati Reds, Brandon McCarthy of the Oakland Athletics, Logan Morrison of the Miami Marlins, Jake Peavy of the Chicago White Sox, Rickie Weeks of the Milwaukee Brewers, Ryan Zimmerman of the Washington Nationals, and Barry Zito of the San Francisco Giants.  The award will be presented at the annual Hutch Award luncheon on January 30th at Safeco Field.  Former Mariner's manager Lou Piniella, will deliver the keynote address.
Felix is one of several Mariners to be nominated for the award, but only starting pitcher Jamie Moyer (2003) has won the award.  The King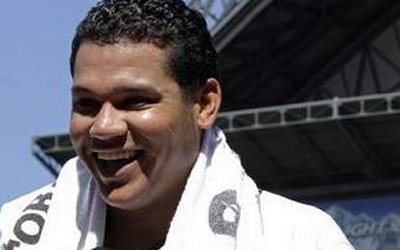 has visited hospitals in Washington state, organized charity workouts, is a spokesperson for the Seattle King County Humane Society, and is the Seattle Mariners Ambassador for the Pepsi Refresh Project, raising money for the Washington State Coalition Against Domestic Violence.